Metal Leafing Tutorial
00153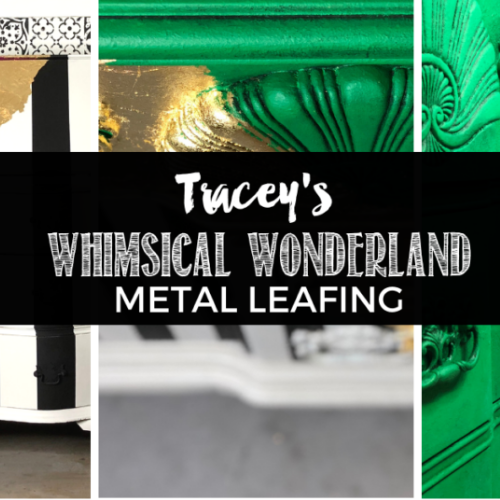 If you are looking for a furniture painting course that will teach you how to REALLy make your furniture pieces stand out.....
THIS. IS. IT.
THIS. IS. GLAM.
This course teaches the art of metal leafing on furniture....in FULL detail!
If you've never worked with metal leaf....you really should let me show you how.
You will NOT be disappointed it!
I have taught this technique to so many people over the years and they are always so surprised at how much fun it is!
We also address painting with a texture additive AND glazing!
THREE techniques in ONE class!
I hope you don't mind that this class is three full hours of video instruction.....three hours for the price of two!
So there.....that probably made up your mind for you....go ahead and add to cart and lets get started....you GLAM lover you!