Have Yourself a Merry Little Christmas
00156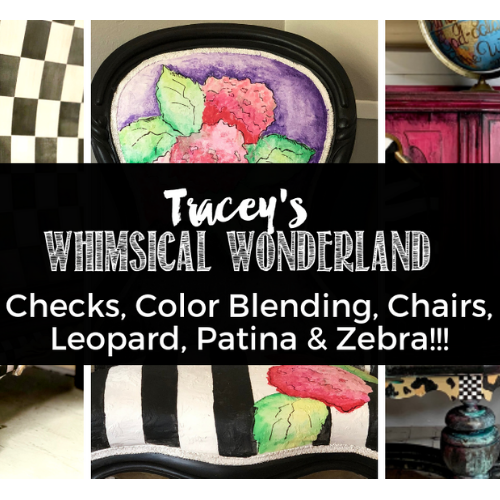 Have Yourself a Merry Little Christmas!!
For the DIYer yearning to adventure out and learn to paint fun, whimsical furniture, this is the best Christmas gift you can give yourself!
This special-priced Christmas Collection includes THREE of my most requested Whimsical Wonderland Courses all bundled together!
This collection provides you with almost NINE HOURS of instruction by ME!
It provides you the opportunity to watch my painting techniques....which is so important when learning a new painting style!
I talk you through the ins and outs of tiny detail painting which is sometimes very intimidating to furniture artist.
You will learn SO many patterns.......checks, color blends, leopard, zebra, patina, color washing, fabric painting, water color and more!
And if that is not enough....I will provide you with a complete supply list for every single technique!
This collection is normally priced at $390.
I am offering it to you NOW for $300!!!
This offering is ONLY for this holiday season !
Black Friday.....through Dec. 23....and then POOF....GONE!

So there you go......Merry Christmas to YOU my friend!
Go ahead and tell your honey, your kids, your momma.....that they are going to love what they got you for Christmas!
XOXO,
Tracey